Many of you will celebrate this St. Patrick's Day with cheap light beer tinted green with food dye. I would like to suggest an alternative: metaphorically "green" beer - beer from eco-conscious breweries like these: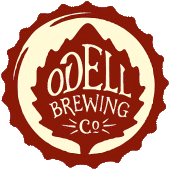 Odell Brewing Company
in Fort Collins, Colorado recently completed upgrades to their facilities to maximize their sustainability. Solar panels now generate approximately one third of the facility's power during peak summer hours. The new warehouse lights at Odell shut themselves off when natural light is sufficient, and a new water recovery system cleans rinse water from the bottling line and then uses it to irrigate the landscaping. As if they're not already doing their part to be "green", Odell uses 70% recycled materials in their bottles, donates leftover grains to local farmers as animal feed, and reduces runoff with permeable pavers.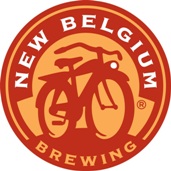 Also brewing sustainably in Fort Collins, Colorado is
New Belgium Brewing Company
. By 2015, New Belgium plans to reduce their greenhouse emissions by 25% per barrel. They are certainly off to a good start. In 1998, by unanimous employee vote, New Belgium became the very first wind-powered brewery in the United States. New Belgium encourages employees to be "green" and ride to work, with bicycle parking and employee showers to wash off that satisfying I-rode-to-work stink. Every summer since 2004, they have hosted a Bike-In Cinema on their front lawn that raises thousands of dollars for charity. New Belgium also hosts the annual Tour de Fat travelling bicycle festival,
"

spreading the good word about the positive societal offerings of the bicycle."
Established in 1980, Sierra Nevada Brewing Company is the second largest craft brewery in the nation and a leader in sustainable brewing. In 2008, they completed the construction of one of the largest solar arrays in the country. The brewery even plans to make their surplus energy available to help with the overloaded California power grid during periods of peak power usage. Sierra Nevada converts 100% of its "spent" vegetable oil from their Taproom and Restaurant into biodiesel for their long haul and local route trucks. They have also installed a
two-step anaerobic and aerobic treatment plant that reprocesses and purifies all of the water produced from brewing operations. Methane generated from this treatment plant is then captured and used to fuel the boilers.
In 2003, Brooklyn Brewery became the first company in New York to be powered entirely by wind-generated electricity. Annually, this saves approximately 335,000 pounds of carbon dioxide, 1500 pounds of sulfur dioxide and 500 pounds of nitrogen oxide from polluting our atmosphere. Brooklyn Brewery also pays local farmers to haul away "spent" grains to feed their livestock.